Tiny Ruins released Brightly Painted One, their second album and first since signing toBella Union, this May. Formed as a solo project in 2009 by songwriter Hollie Fullbrook, the band now includes bassist Cass Basil and drummer Alexander Freer. While continuing to be based in their native New Zealand, Tiny Ruins has spent much of the past three years touring throughout Australia, Europe and the US, opening for artists such as Beach House, Joanna Newsom, Fleet Foxes, Father John Misty, The Handsome Family and Calexico.
Lyrically ambiguous and poignant, the songs roughly follow in the traditions of folk and blues that Fullbrook has drawn on in the past, engaging moods both hopeful and world-weary. Yet there is more of an expansive approach to this album – where debut Some Were Meant For Sea presented a host of characterful vignettes, Brightly Painted One follows a journey, cyclical and whole, with tones falling between dream pop and folk-blues.
While still retaining a minimalist approach, this sophomore release is layered and shaped with an array of brass, percussion and strings. The arrangements are lush and fully realised, with the warm fuzz of hammond and rhodes keyboards, subtle string parts and electric guitar jangles and thrums. The writing of these songs spans roughly three years, growing out of Fullbrook's varied life of touring, working when home, relationships and everyday observation. From the mountain walks of She'll Be Coming 'Round , the roof-tops of White Sheet Lightning and the street corners of Reasonable Man, the songs document the stasis and the movement of life; of persevering its humour and mystery.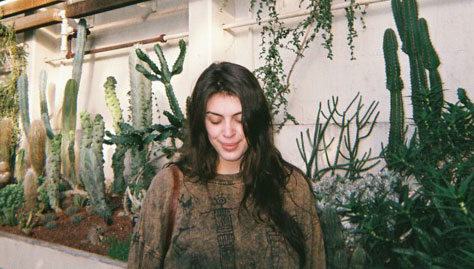 Julie Byrne, who recently moved to Seattle from Chicago, crafts elegant, deliberately wrought songs that chronicle memory, hope, and loss using finely crafted lyrics and complex fingerpicked guitar run through delay. The sombre, dreamlike quality of her songs is similar to a stripped-down Grouper, with restraint and measure in her deep, unusual vocal timbre.
Julie's first recording for Orindal was a 7″ called Faster Or Greener Than Now. It was produced by Owen Ashworth (Casiotone For The Painfully Alone/Advance Base) and was released in December 2012. Her debut album, Rooms With Walls and Windows, collects twelve tracks from two limited-edition cassette releases, recorded between 2011 and 2012 by Jake Acosta in Chicago. Each song was recorded live, with Julie accompanying herself on fingerpicked acoustic guitar. Rooms With Walls & Windows was released on vinyl, CD and digital formats in early 2014 by Orindal.
Opening the show are Memory Drawings. Memory Drawings are an Anglo-American collective featuring members of Hood (Domino Records) and Lanterns on the Lake (Bella Union). Led by the hammered dulcimer of Minneapolis-based Joel Hanson, the group's debut album, Music For Another Loss (Second Language, 2012), featured collaborations with members of Rachel's and Piano Magic. Their new album, There is No Perfect Place, is due for release on Hibernate Records in August and showcases Talk Talk-like atmospherics, ethnic-tinged pop, Angelo Badalamenti-influenced instrumentals and ethereal William Basinski-style piano pieces.