Skinny Lister are not your average English folk group. Not average in any way in fact. Fronted by Dan Heptinstall and Lorna Thomas – a vocalist with a lusty cackle and flirtatious presence – alongside her brother Maxwell and guitarist Andy 'Slim' Black, Skinny Lister hail from across England with a hula thrown in from the shores of Hawaii in the form of double bass player, Michael Camino. Borrowing the nickname from the Lister family, pioneers in the use of antiseptics, the band have grown naturally over the past three years and are now a main stage festival act around the world.
Skinny Lister recently performed at Japan's Fuji Rock festival, Coachella in the US,Glastonbury and Bestival in the UK, and have a growing fan base in Germany where they have completed two sell-out tours. The band recently supported Flogging Molly on their annual Green 17 Tour across America and are signed to Sunday Best in the UK, Side One Dummy in the US and folk-punk label Uncleowen in Japan.
Described by one journalist as 'like the Pogues, but with better teeth', Skinny Lister is a force to be reckoned with and their live show is an experience you will never forget. November sees the band touring the UK once again, taking in several new locations to spread the good Skinny Lister word that has been taking America and Europe by storm over the past 24 months.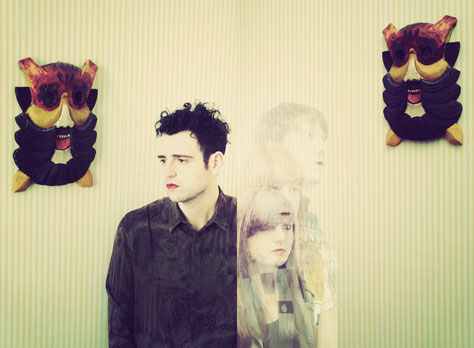 His Clancyness is the alias of Jonathan Clancy, who signed to FatCat in March 2013. Born in Ottawa and raised between Canada and Italy, Clancy moved back and forth between the two countries up until his late teenage years, when he finally settled in Bologna. Gaining early experience through playing in a number of hardcore / punk bands, and having toured the world in a couple of indie outfits, Jonathan struck out on his own back in 2009 and started to gain some early recognition across internet blogs when he began leaking out a series of bedroom-recorded psych-pop gems.
Recording alone at home often late at night, writing and playing everything himself, he produced a steady stream of tracks prodding in different directions and comprising weird pop outbursts, fuzzy guitars, cloudy ambient texturing, warm drum machine pulses, and bitter-sweet chord progressions – all anchored by a particular melodic sensibility and Clancy's bold, often reverb-drenched vocals. A collection of these smudged and varied bedroom recordings was eventually compiled together in 2010 under the suitably murky title Always Mist. Originally self-released as a cassette in a tiny edition of 100 that sold out instantly, the collection was later re-released jointly by both Norwegian label Splendour and Italian label Secret Furry Hole in March 2012, this time re-mastered and expanded with the addition of seven new tracks.
Opening the show are Bird to Beast. Armed with infectious songs full of love and wonder, new pysch-folk duo Bird to Beast spin magic from the sounds of yesteryear to create something fresh and unique. Their timeless melodies and soaring harmonies tip a hat to the pop nous of greats like The Beach Boys, Kate Bush and The Beatles as well as contemporary singer-songwriters like Rufus Wainwright and James Mercer. Their self-titled debut album is released digitally on MUK Records on 14 October, and as a physical release on 4 November.
This show takes place at The Kings Arms, one of our favourite small venues in town. It's a great independent theatre and arts hub, which also happens to be one of the best real ale pubs around, and is just a five-minute walk from Deansgate, just down Bridge Street.