Jane Weaver unveils her new album The Silver Globe, released on her own femme freak imprint Bird through Manchester label Finders Keepers Records.
The album features production and contributions from David Holmes and Andy Votel plus special guest musicians. It was recorded mostly in an old vicarage near the Peak District and the famous Vox Recording Studios in Los Angeles both studios housing unique analogue experimental equipment.
The Silver Globe hears Weaver deploy a wide range of instruments: vintage Goblinised Roland string synths, detuned pianos, guitar synths, harpsichords and ex-Radiophonic Workshop custom equipment as accompaniment to vocals recorded with space echo, sonic room reverbs and bespoke experimental tape delays.
The Silver Globe is Jane's fifth solo album, and her live show will feature her performing with a full band plus light projections from Manchester filmmakers Kluncklick.
Members of Bird Records and Finders Keepers will be DJing throughout the evening.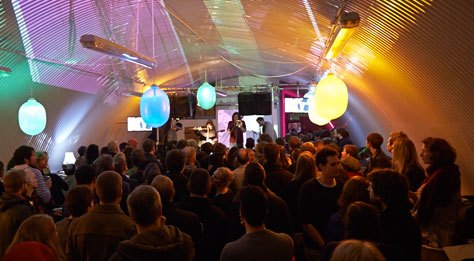 First Chop Brewing Arm is an industrial brewing unit situated in a railway arch off Trinity Way, a 10-minute walk from Deansgate. The brewery is fully licensed and will be offering a selection of its own ales on the night, as well as other refreshments. Read more about our partnership with First Chop here.