Event ended
ICONOCLASSICS with Anthony Hewitt at Café Yukari
Description
A new series for 2023, presented at the friendly and convivial Café Yukari in Kew.
Tickets £20
Programme
RACHMANINOFF & ROMANTICS
ICONOCLASSICS features leading, critically-acclaimed classical musicians, more at home in the world's great concert halls than in a café, but all happy to break free from the conventional classical music scene. The small size of the venue creates a special connection between musicians and audience, and allows the musicians to present music in a more accessible and relaxed way. Audience members have the opportunity to meet the artist after the performance and mingle with other music lovers.
Concert-goers can enjoy authentic Japanese food before the concert - please book via the venue 020 8487 1338

Café Yukari is an intimate, friendly venue close to Kew Gardens tube station. Concert-goers enjoy high-quality classical music in a convivial setting and a chance to mingle with other music lovers and meet the artists. Plus authentic Japanese food and a beautiful Fazioli grand piano!
Praise for 7 Star Arts at Cafe Yukari:
"a truly uplifting evening- beautiful music and delicious food"
"What a charming experience …to listen to first-class music and eat delicious food while outside, beyond the fairy lights, commuters pour out of Kew Gardens Station"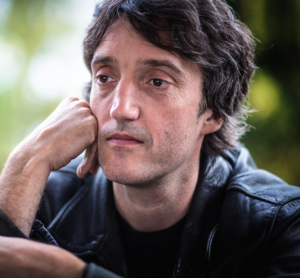 Anthony Hewitt[/caption]
Experience something different with 7 Star Arts...... Classical, jazz, mixed-genre productions - from the intimate life stories of the great composers told in music and words to dazzling cutting-edge musicians of the younger generation
Venue

Cafe Yukari Cafe Yukari, 110 North Rd, TW9 4HJ Richmond
Event ended
ICONOCLASSICS with Anthony Hewitt at Café Yukari