Every Room Becomes a Panic Room When You Overthink - Portsmouth
1 Delamere Rd, PO4 0JA Southsea
May 09 2020 19:00 - 21:00
Tickets GBP 5.00
Tickets GBP 5.00
Are you an overthinker? Then this is the comedy show for you. Award-winning British comedian Simon Caine brings his 5-star, 4th solo show to Portsmouth after a sold-out run at the Edinburgh Fringe
"Superb rhythm, combining well-crafted material with sharp improvisation... He continually deconstructed his performance, adding layers of humour and pathos." Three Weeks.
"You're a more authentic John Oliver" Doug Stanhope
"His paranoid persona is immediately entertaining, simultaneously relatable and bizarre" Broadway Baby
Presented by:
Simon Caine
I'm an award-winning comedian and writer who has been gigging since March 2011 and have done over 1,500 gigs.
Edinburgh Fringe shows
I've done 4 solo Edinburgh Fringe hours (2015, 2017,2018, 2019) and my most recent sold out, got a 5-star review and won an Editors Choice Award. I've also sold-out shows in Leicester, Hastings, Brighton, Glasgow, Dundee, Reading and more.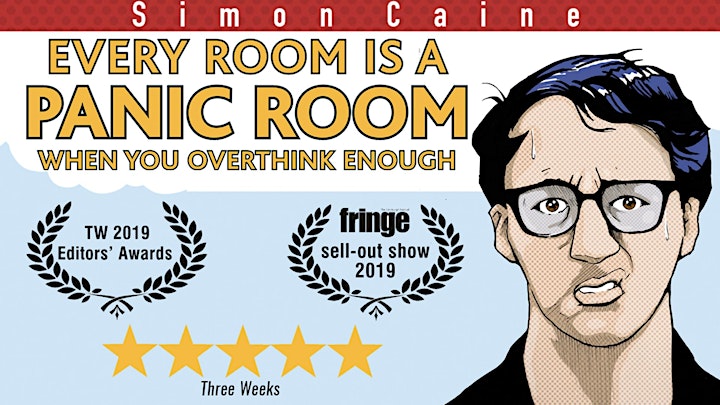 Every Room Becomes a Panic Room When You Overthink - Portsmouth
Want more events?
Sign up here to get a curated event selection right into your mailbox