500ft Sky High SEGA Retro Gaming, Cocktails & Karaoke
Feb 24 2020 18:00


REZtron invites you to a night at the 16-BIT Sky Bar. A 500ft high SEGA Mega Drive pop – up.
Legendary consoles require legendary settings.There is no greater setting than retro gaming high in the sky (500ft high!!) with a few drinks,music and a 360° panoramic city view skyline around you that will sure to keep your phone busy...
On 'Mega Drive Monday' we'll be transporting you into the golden era of SEGA gaming with legendary titles on the King of 16-BIT gaming...The SEGA Mega Drive! All on top of UK's highest DJ bar...(in fact, it'll be the world's highest 16-BIT gaming bar!)
Expect....
Altered Beast, Moonwalker,Space Harrier II ,Super Thunder Blade, Sonic 2, Ecco the Dolphin, Aladdin, Cool Spot, Golden Axe, MortalKombat, OutRun,Street Fighter II, Streets of Rage ,Alien Storm,, Road Rash II,Thunderforce III, Super Monaco GP,Virtua Racing,Shadow Dancer,Italia '90, Micro Machines and many, many more will be there to keep you retrotained throuhgout the evening...
Games displayed on Retro CRT TVs and Projector screens on the ceiling
Move from table to table experiencing each legendary games
Dance ,Sing and Play retrogames in front of a stunning panoramic view of the city skyline that'll sure to keep your phone busy
Competition+Prizes Giveaway!
KARAOKE (80s and 90s classics)
Music
Stay inside the sky bar or check out the Rooftop with a gorgeous view of London (one for all you instagramers!)
Photographer will be there capturing all the antics

and MORE....
16 - BIT RETROTAINMENT Awaits...
Video :

*Last Entry is at 11pm*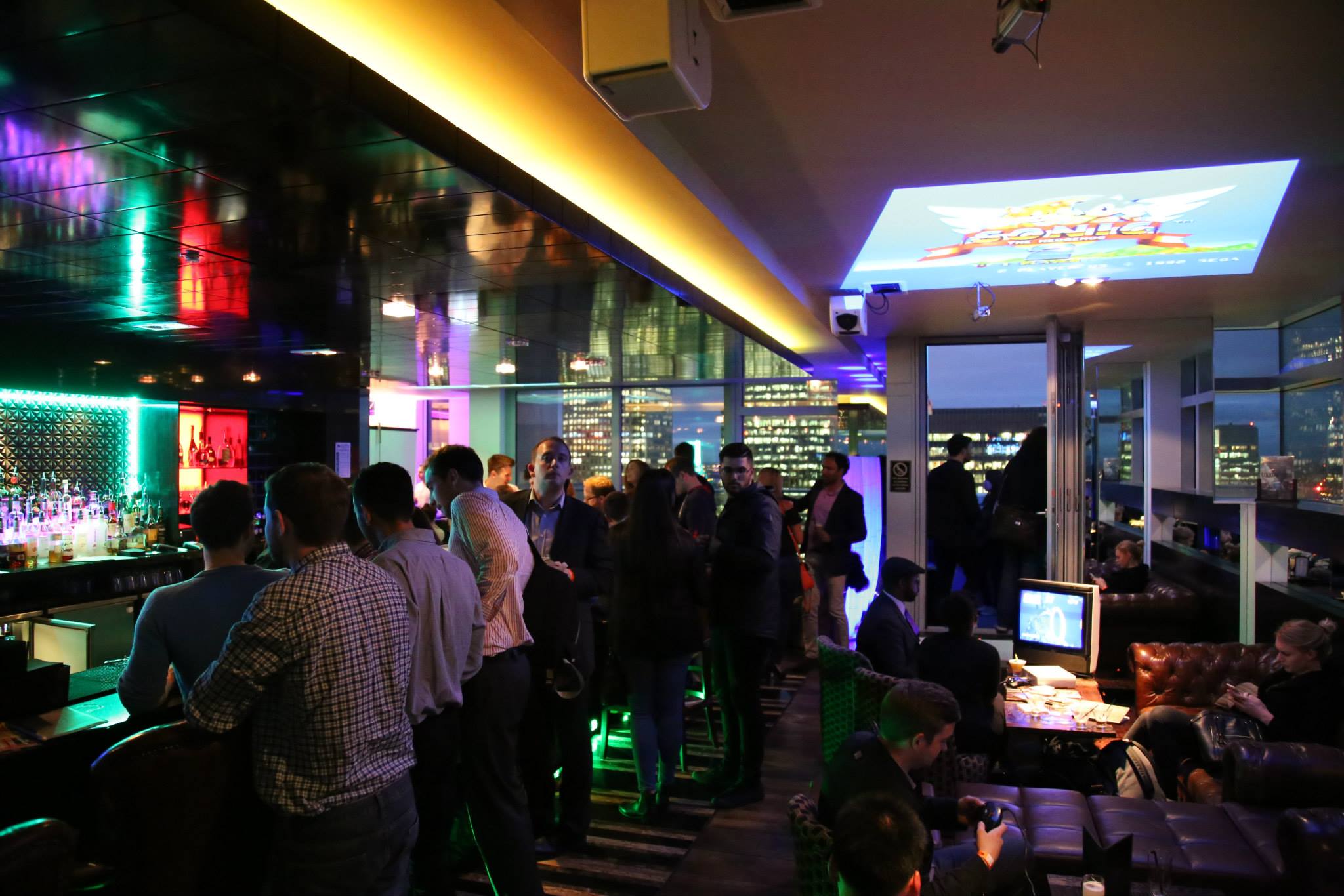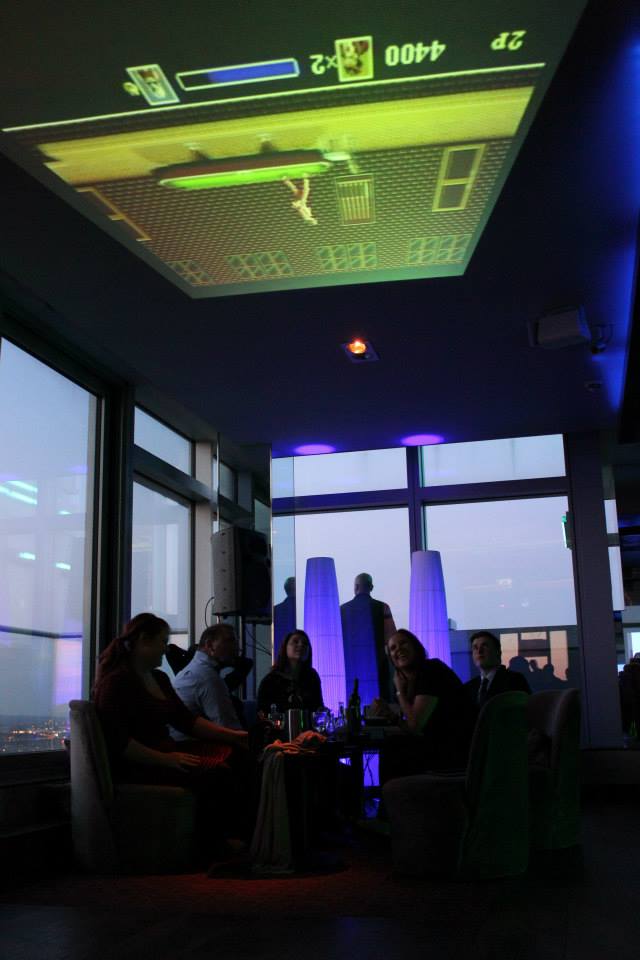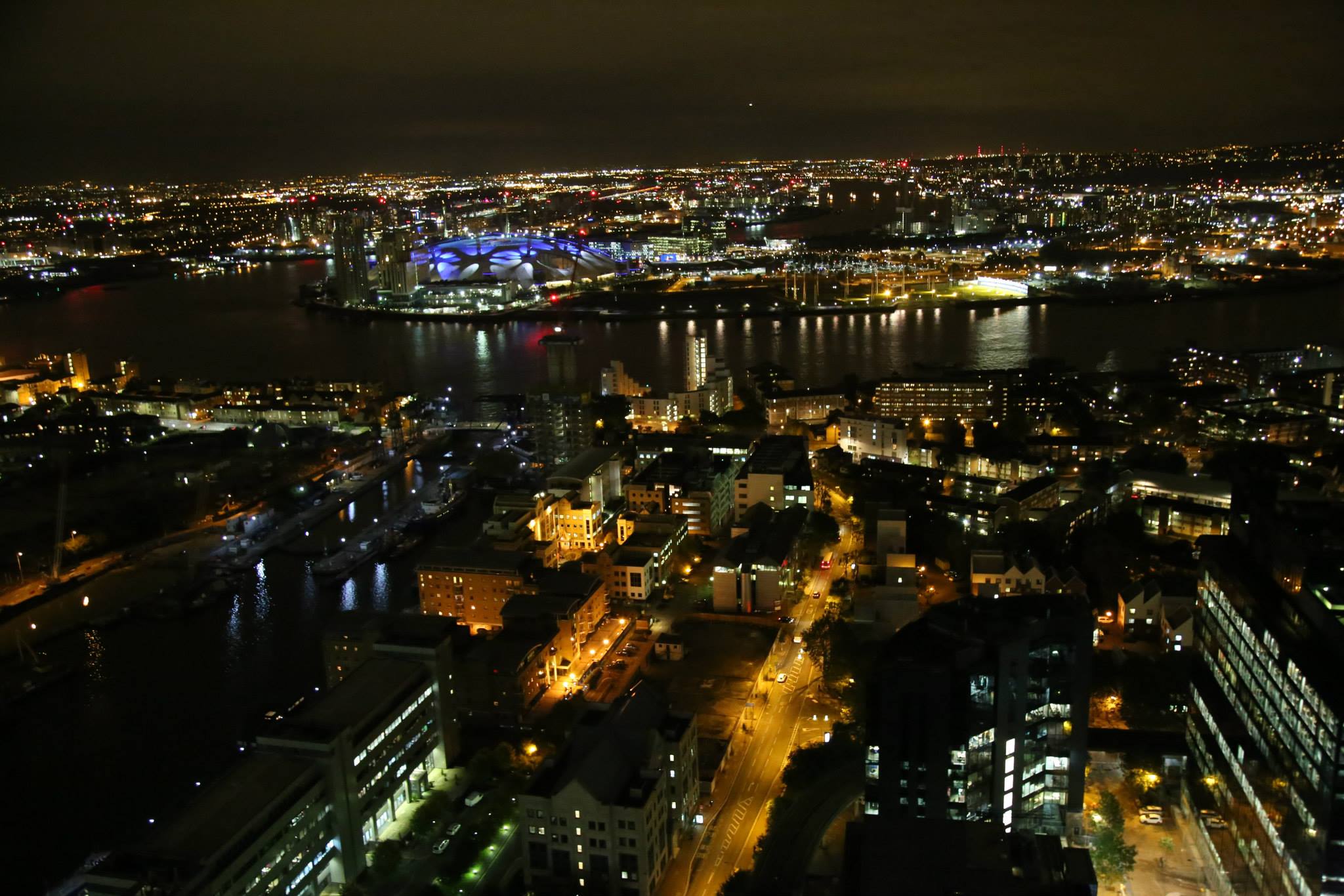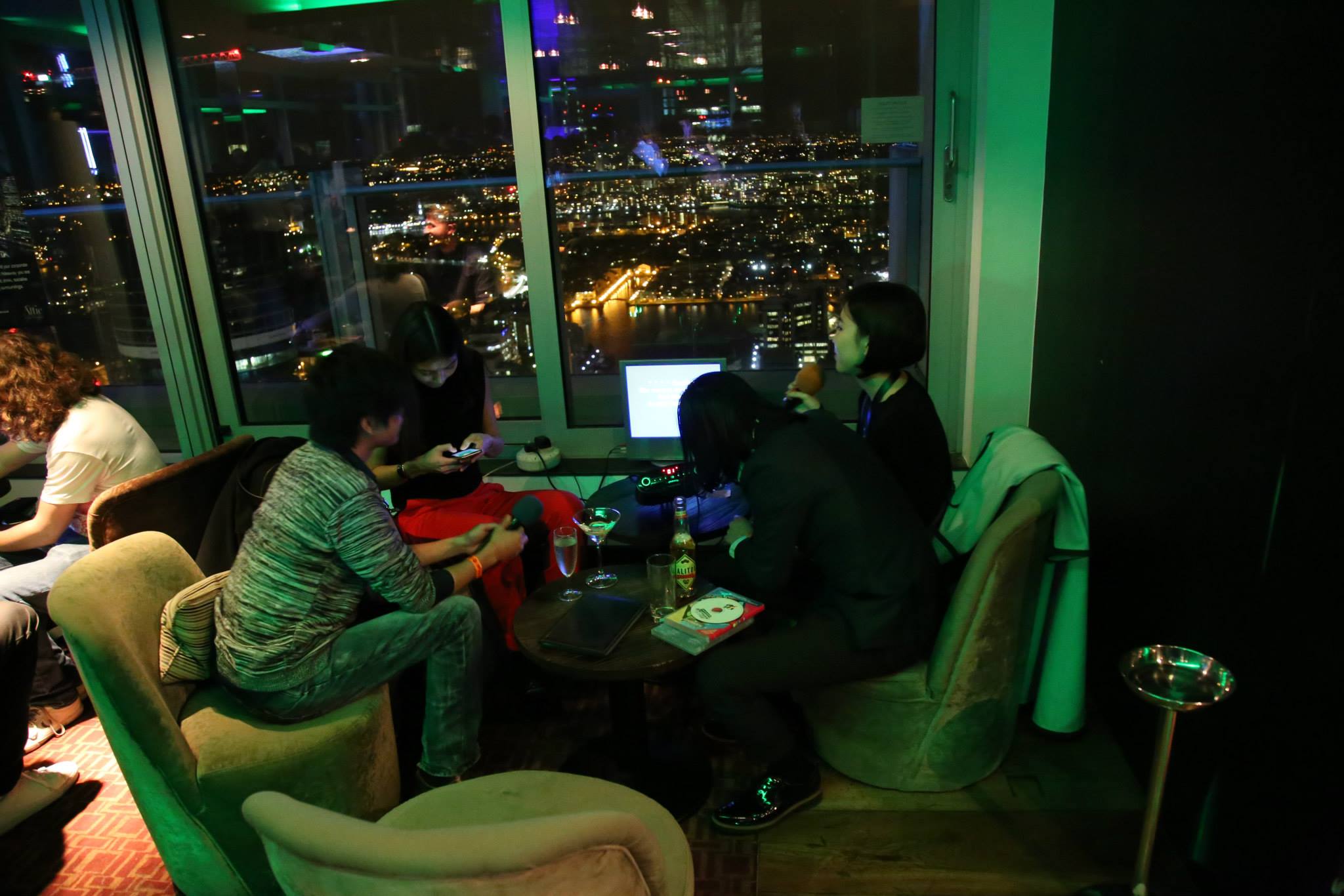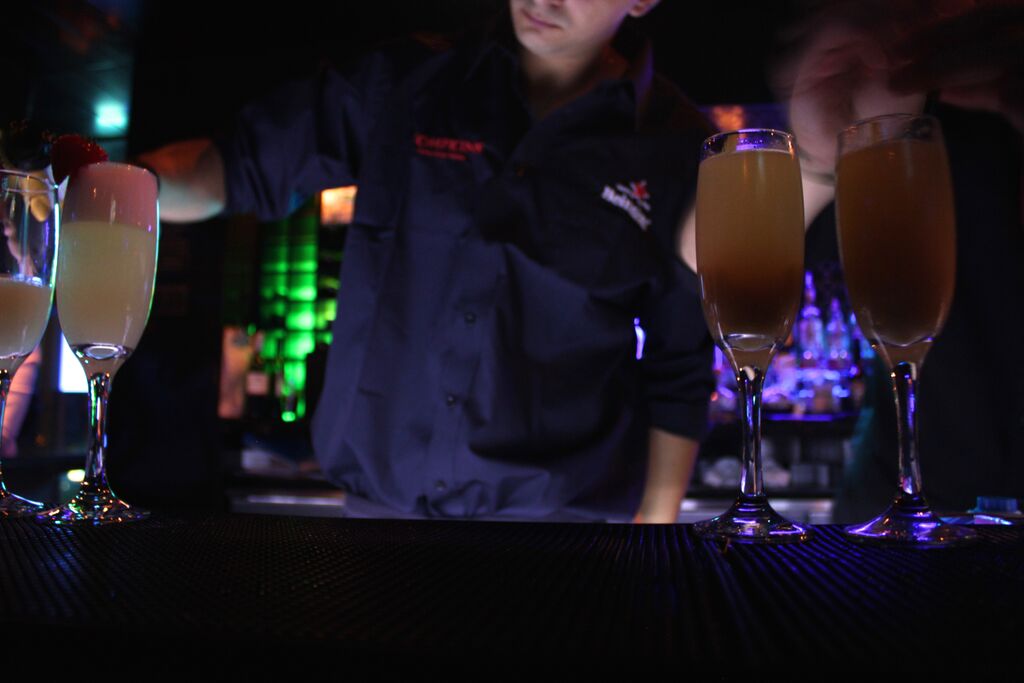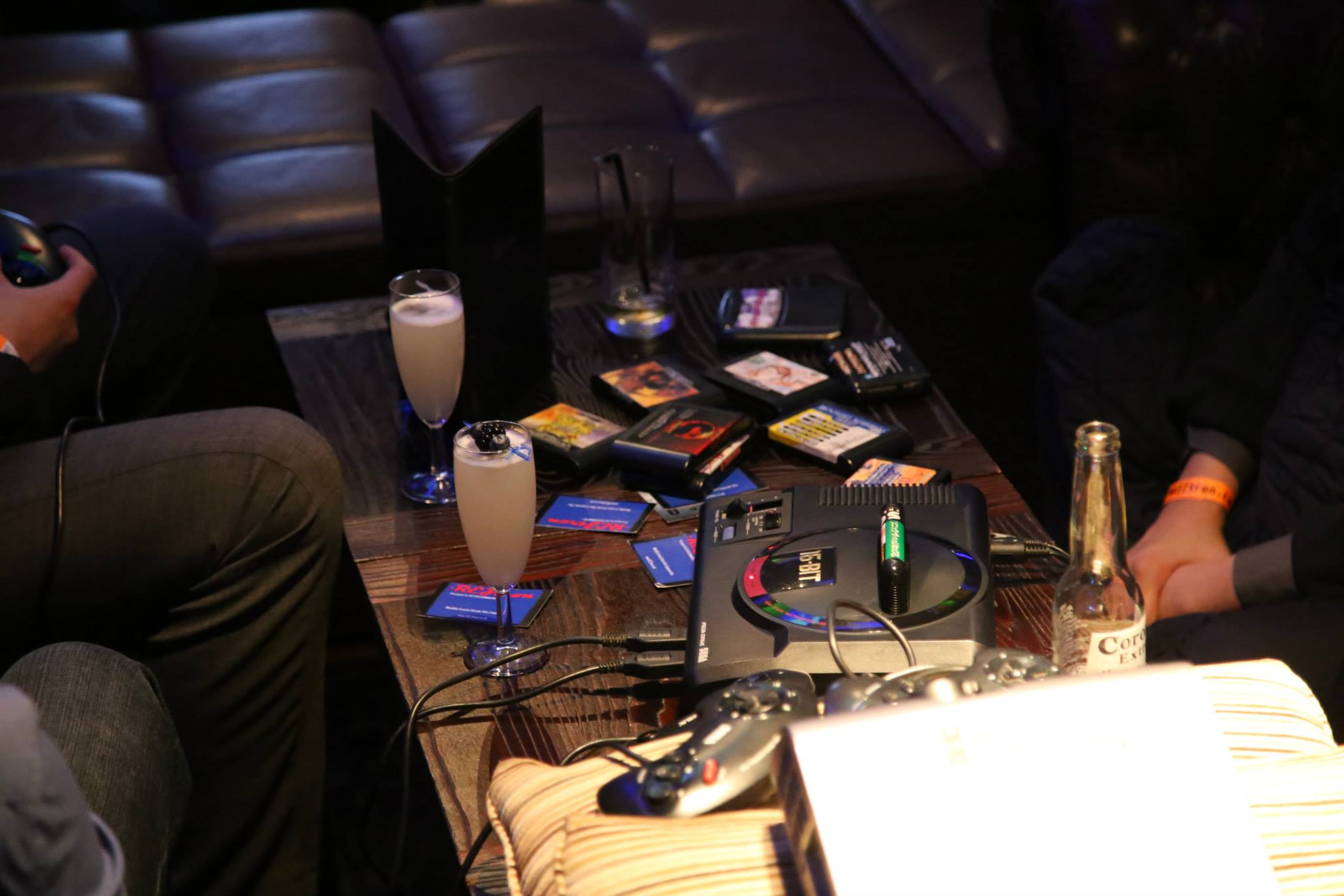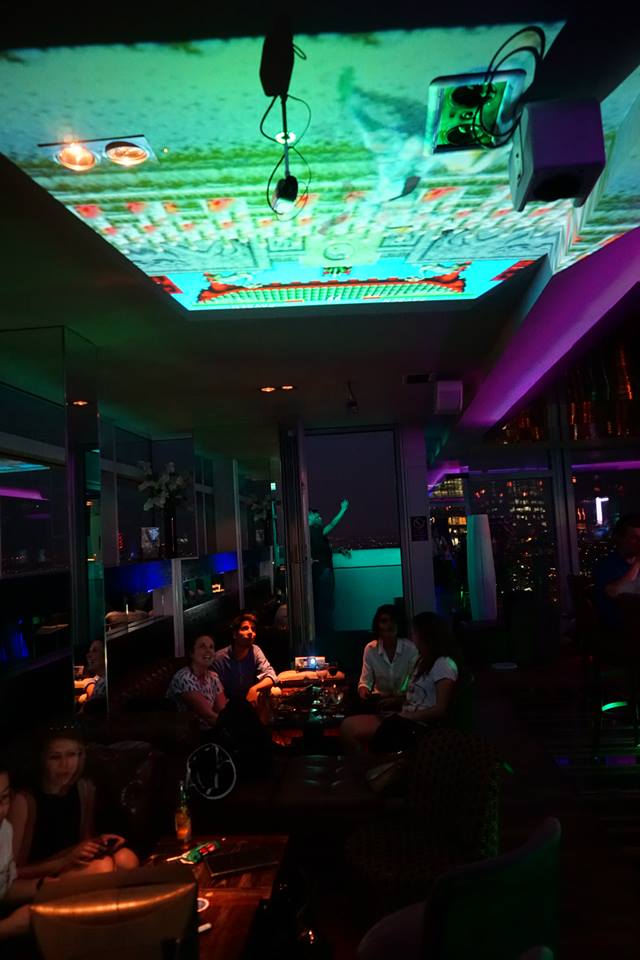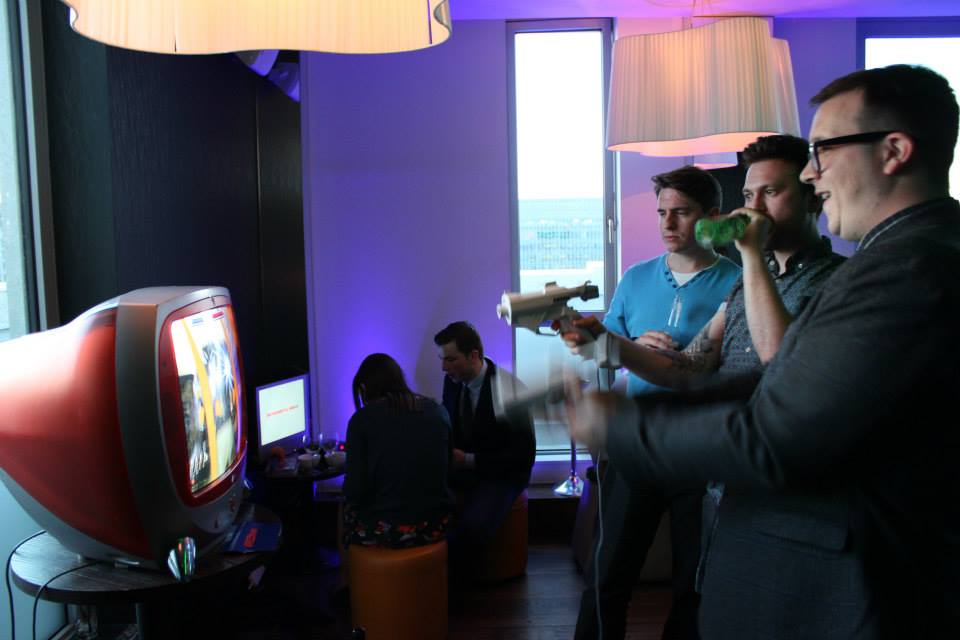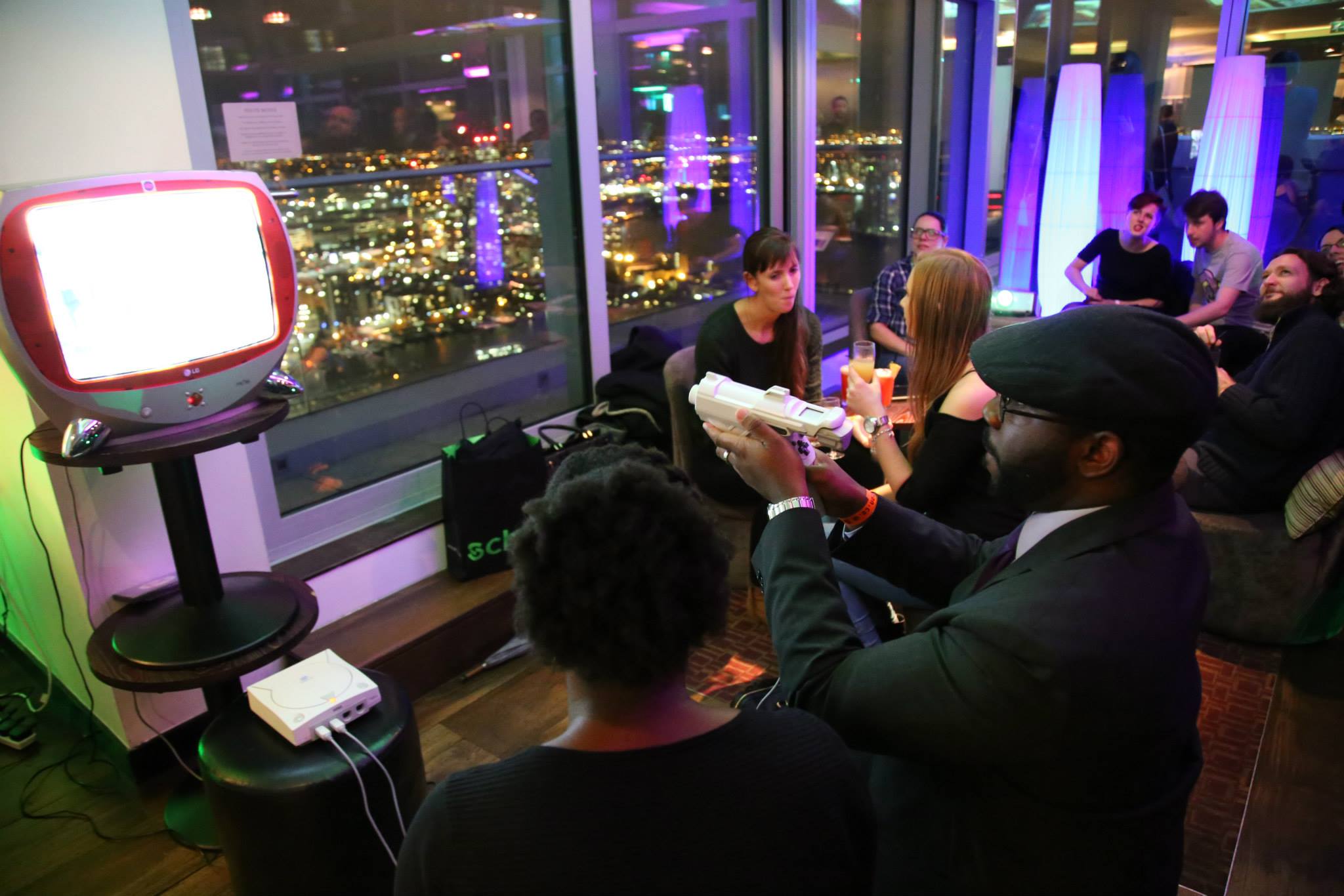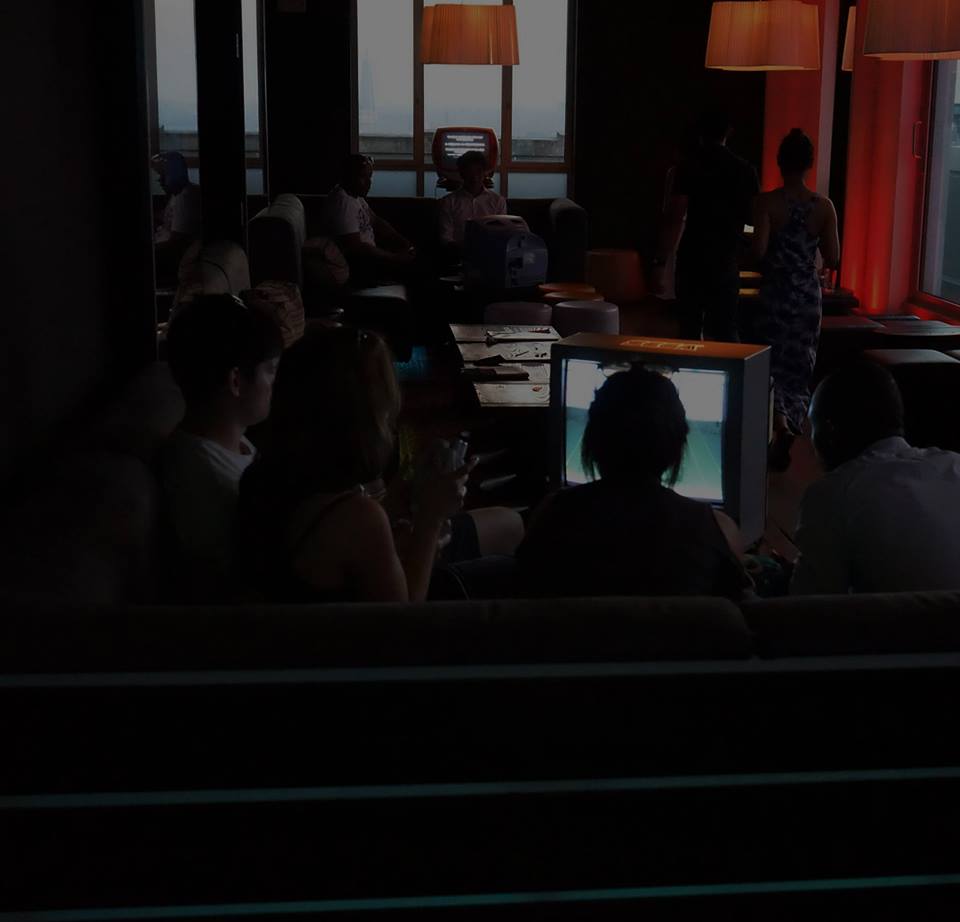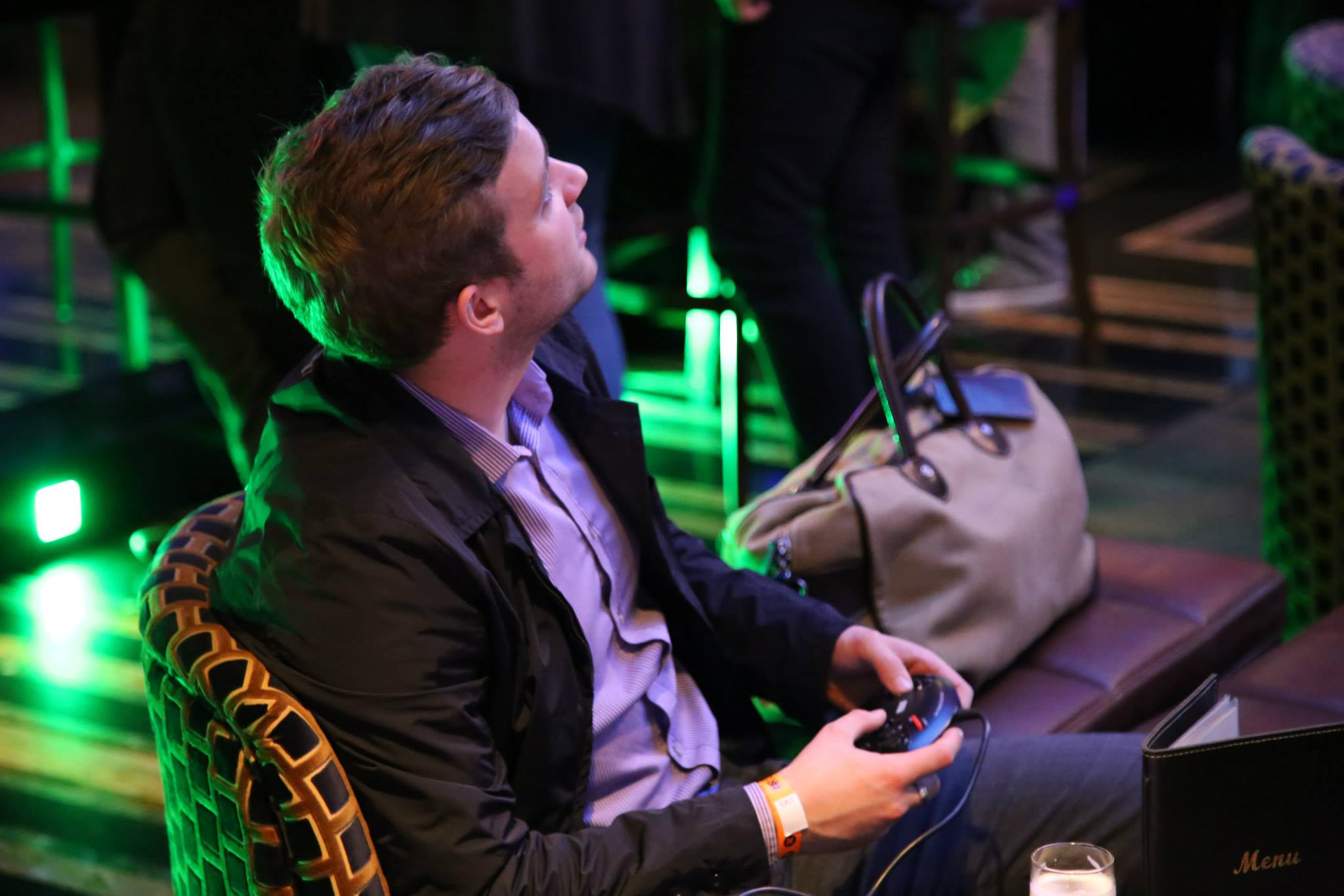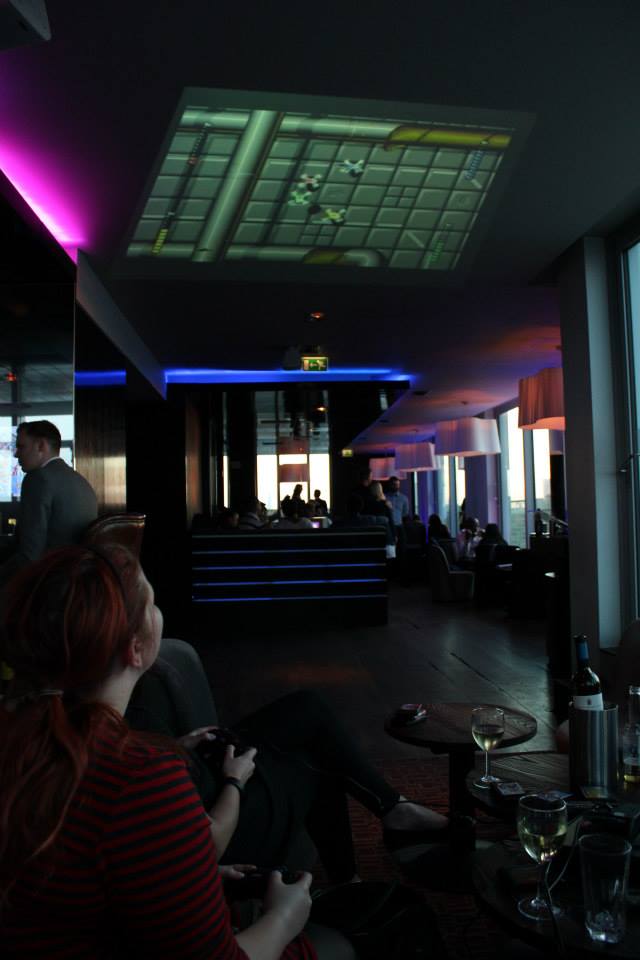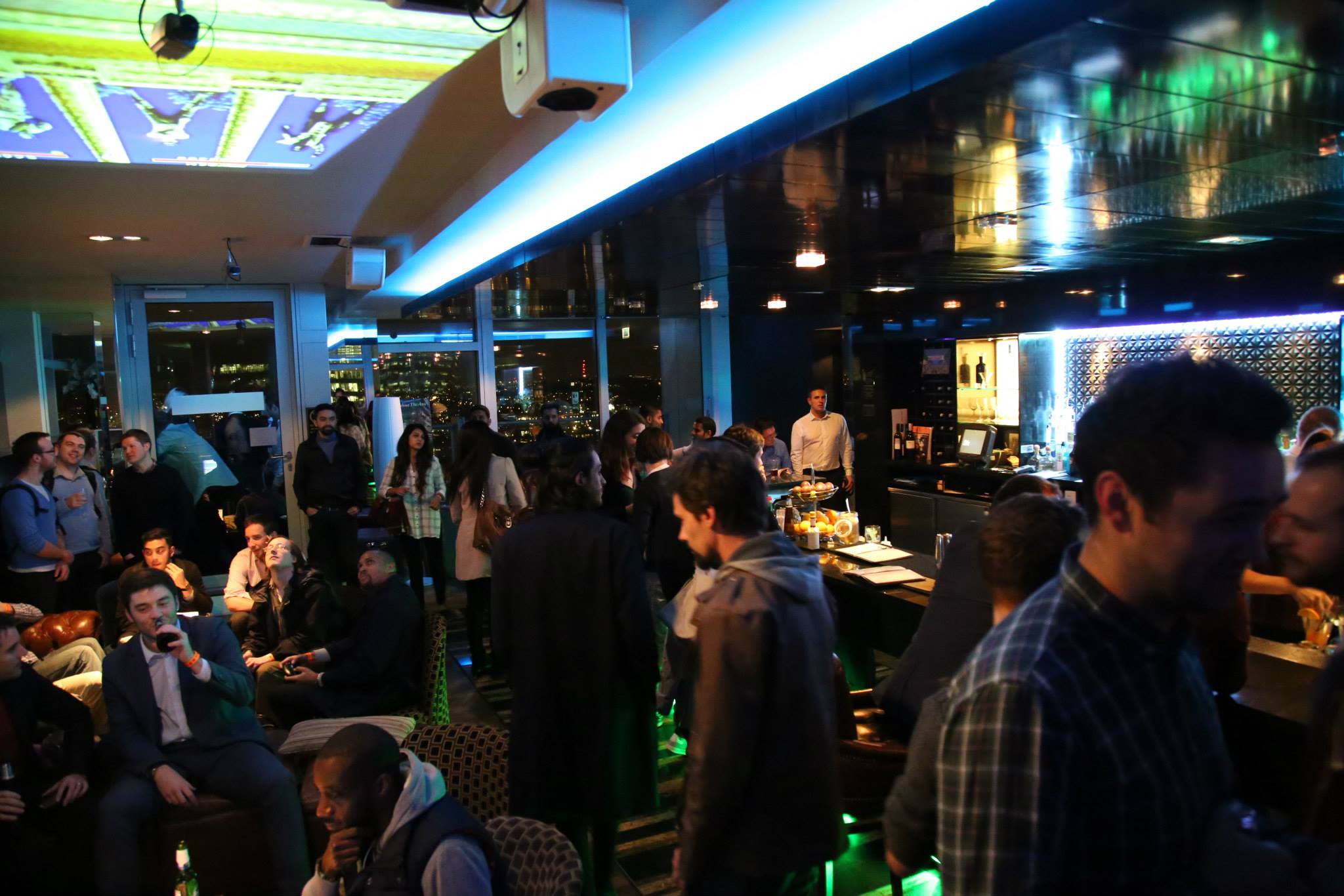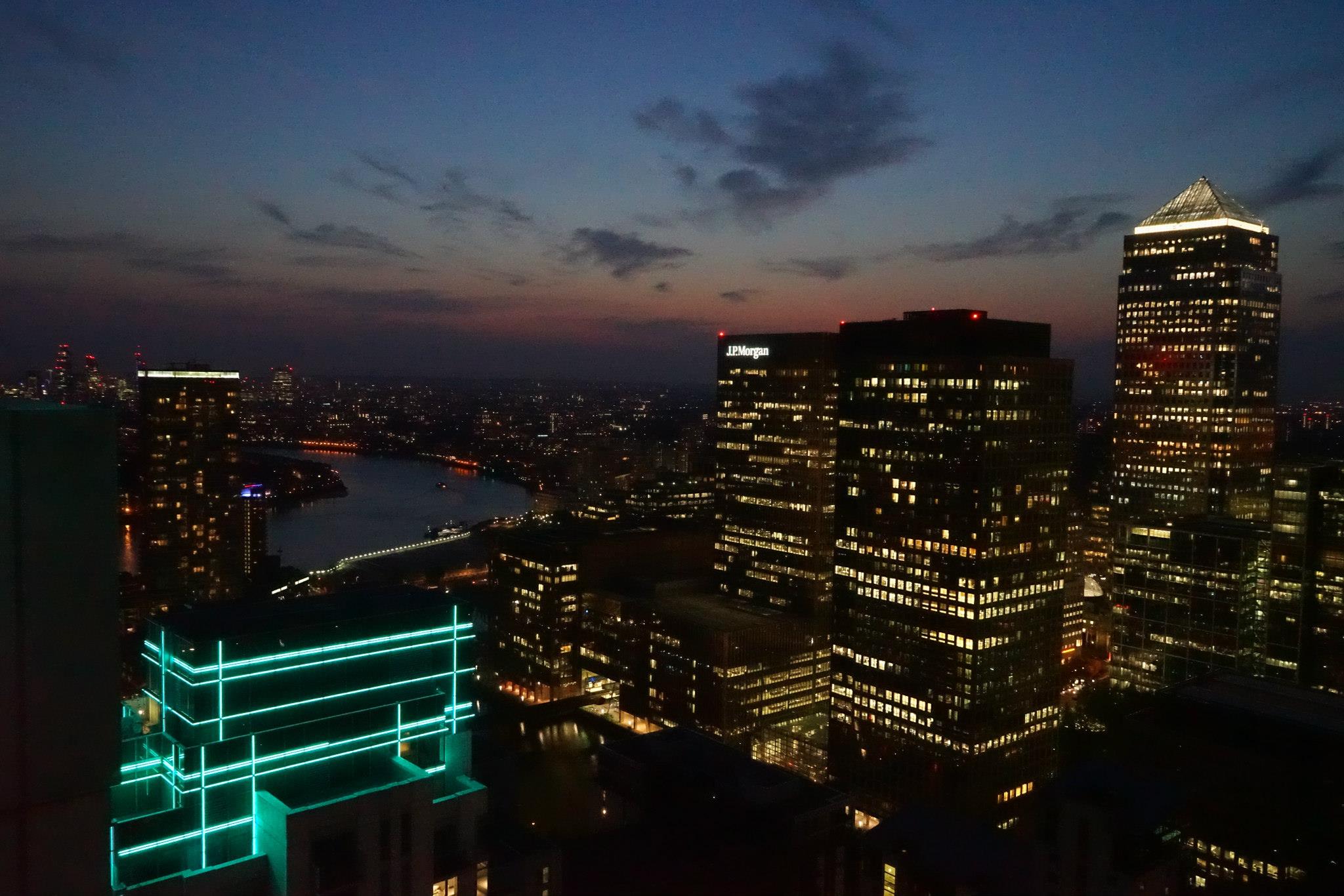 About REZtron
Established in June 2013, REZtron are a London based pop-up retro gaming sky bar,event organisers, suppliers of retro gaming entertainment & lifestyle brand inspired by the fusion of Japan and 80s/90s pop culture. Our retrotainment is all about connecting the retro gaming enthusiast through a social immersive out of home experience, with the addition of drinks, music and competitions all under one sexy retro-futuristic venue....
As well as monthly retrotainment at London's award winning hotels, bars, clubs and prestigious venues REZtron has also catered for activities such as corporate events, team buiding events, networking events for the likes of Sports Interactive (SEGA),Vype Social (British American Tobacco),Ziff Davis, Sub Audio Festival, Hyper Japan, Prestige Magazine's HOT 50 Awards, Festival Of Marketing, Cool Venue Awards, BIMA Awards and also White Space Gallery to name a few....
Further details on REZtron's upcoming events or for retro gaming private hire & corporate bookings please visit Reztron.co.uk or email events@reztron.co.uk
For up to date news on our retrogaming geekery please check us out on the following social media channels...
Twitter: @theREZtron
Facebook: facebook.com/theREZtron
Instagram: instagram.com/REZtron
PRIVATE HIRE
Our events are perfect for private hire of any type of corporate activities or special occasion.If you would like to have your very own private 'retrotainment' experience whether at one of our venues or at your chosen location then please email us on Events@Reztron.co.uk for availability and price.
REZtron is a London based event organisers of pop-up retro gaming skybar & club, video games lifestyle brand and suppliers of retro gaming entertainment. 'Retrotainment' through a social immersive out of home experience, with the addition of drinks,networking,brunch,art,karaoke,silent disco and competition
500ft Sky High SEGA Retro Gaming, Cocktails & Karaoke
Other events from this category
Want more events?
Sign up here to get a curated event selection right into your mailbox